Product Options for Our Invitations & Announcements
We do not believe in one size fits all. Therefore all of our products have number of product options to give you 100% flexibility to get exactly what you need. In this page you will find details about different options available to you with our Invitation In A Bottle products.
Hint: When you are in the product page and in the middle of ordering, simply click on the 

to get more information about that specific option.Ribbon Type
PAPER CHOICES
Choose your paper colors to match you, your event theme or corporate logo.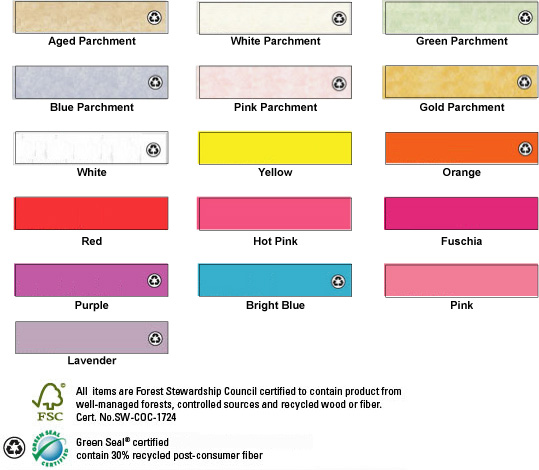 ---
RIBBON CHOICES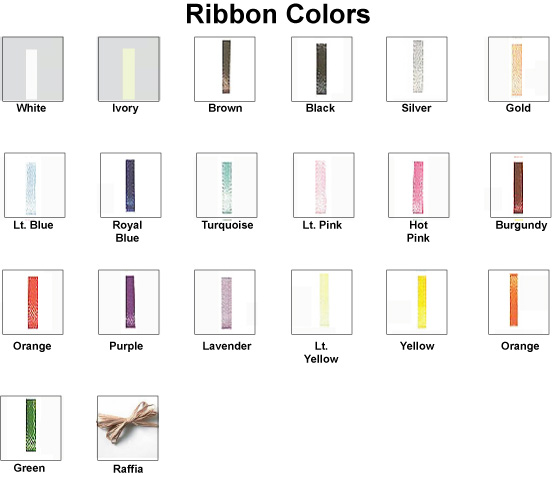 ---
SHRED COLORS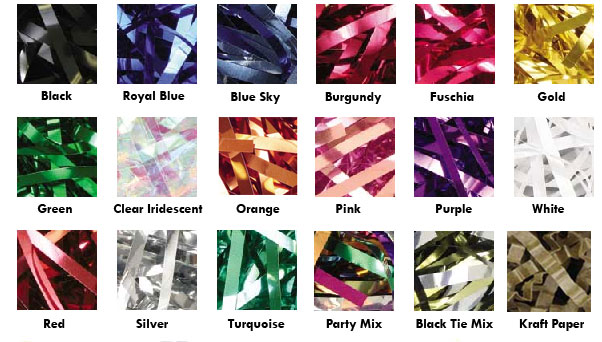 ---
CONFETTI CHOICES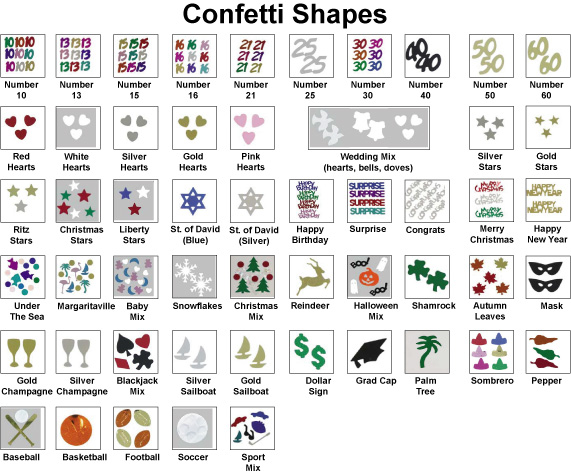 ---
RUSH SERVICE
This option is available for we assemble invitation orders only. Our normal processing time is 10 business days and included at no additional charge to you. When you need your order processed faster, choose rush Service is 4-5 business days. Processing time is from the date you approve the email proof until your order ships out.
ENGRAVING
You can engrave your bottles. This service available for both plastic & glass bottles.
Custom engraving can be done on your bottles with two lines of text, 4 words each line.
Hint: wedding logos, corporate logos can also be engraved. Please contact customer service for quote and information.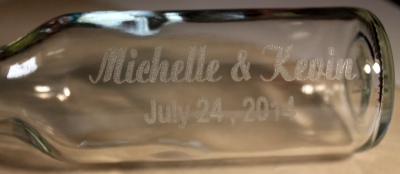 RESPONSE CARDS
Response cards are postcards that are rolled up together with your message and inserted in the bottle. If you order a do-it-yourself kit, you may order response cards that you can print or we can print your response cards for you.
The postcards are printed on heavy white cardstock. We try to use the same color response card as your invitation paper when available. Your wording is included on one side, and your return address on the other. Your guests simply smooth out the response card, fill it out and send it back through the mail to you. No envelope is required for postcard style response cards, and we include postage for invitation orders (we assemble.) When we print for you, we design the response card to match your message.
Few example of a response cards:

If you have "Postcard Style" selected, return address is printed on the back side of the RSVP card. When you are ordering response cards or mailing service, please fill out "Return Address" box with the address with names as you want to appear.
Few example of a response card address side:

if you select "Response Card With Envelop", return address is printed on the envelop.
LABELS
Blank Lables:
Blank labels are white labels that are sent to you in printable sheets. You can print them using any word processing program, or you may handwrite the labels and apply them to your bottle.
Printed Lables:
Printed labels are available for invitation orders that we assemble. Your return address is printed at the top of the label, a graphic that matches your invitation is printed on the left and your guest's name and address is printed below. Few example of a printed labels:

Address List for Printed Lables:
We require your address list in Microsoft Excel or Microsoft Word in 5 columns
Column 1: Name
Column 2: Street Address
Column 3: Address 2 (optional)
Column 4: City, State and Zip Code
Column 5: Country (outside of USA only)
Download our Excel template here. Download our Word template here.
After you have placed your order, you can e-mail your guest list to us at message@invitationinabottle.com.
Printed labels are required with our Mailing Service option.
MAILING SERVICE
Available with Invitation orders we assemble only. We can save you time by mailing your invitations out to your guests for you. Follow directions above for printed labels. We will mail your invitations out for you and all postage is included. Remember, printed labels are required if we are mailing for you. We mail from beautiful Seattle, Washington and suggest allowing 10 mailing days delivery time, although they often get to your guests more quickly.
ENVELOPES
These are sturdy poly envelopes that you can use for mailing our plastic bottles.
Note: We discountinued this option. You can still make a special request.
MAILING BOXES
Our mailing boxes are white, and match the size of the bottle that you have chosen.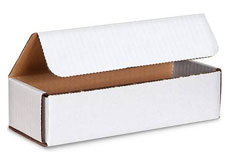 EXTRA PAGES
Select this option if you need an extra page. Usually a extra page is used for directions, travel information, map, dinner/lunch menu or program outline.
When appropriate, extra page is formatted with the same message design you choose for the invitation and professionally designed by a expert graphic designer
DESIGN NAME
Enter the name of the message design to be printed on the paper color that you select. Click here to view our Message Design Gallery. If you prefer to send your design choices later along with wording in a email, please type "WILL EMAIL" and email them to message@invitationinabottle.com.
Custom Design:If you do not see a design that fits your needs, please enter "CUSTOM" in this field. You can send(email) it to us as an Adobe Illustrator file, Microsoft Publisher file, .pdf file or high res .jpg file. The dimensions for the design are 5 1/2″ by 8 1/2″ inches. You can email it to us at message@invitationinabottle.com after placing your order. Make sure to reference your order number and last name in the subject line of your email.