To You or Your Guests
SHIPPING ORDER TO YOU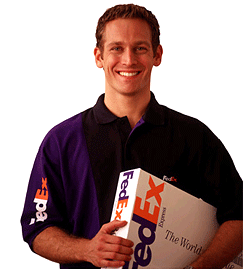 If we are shipping your order to you, we send it by Federal Express or USPS Postal Service. During checkout after entering country and postal code, you have the option to select from multiple different shipping options.
Ground shipping transit times varies from 1 to 5 business days depending on location for delivery.
If you need your order more quickly, we offer faster shipping methods within USA.
USPS Priority – About 2 to 3 business days
FedEx Two-day
FedEx Overnight
Glass bottle gifts are shipped out in a secure mailing box directly to your recipient by the shipping method you have chosen.
Please note that we do not markup shipping or postage. Because our strong partnership with shipping carriers, we get substantial discounts from FedEx and USPS. We pass all of them to our valuable customers as savings.
MAILING TO YOUR GUESTS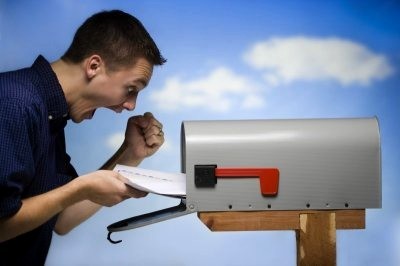 Plastic bottle invitations go right through the mail! Imagine how surprised your friends will be when they find a message in a bottle "floating" in their mailbox!
Postage for bottles is about $1.75 currently and post office changes these rates regularly.
Plan for 7 mailing days for delivery, but they may arrive sooner.
Glass bottles need a mailing box. Postage for most glass bottles in boxes is about $2.70.
MAILING SERVICE
Let us do all the hard work. We can even mail your invitations for you! Just send us your address list after placing your order, and we will mail them out directly to your guests.
Designing address labels professionally to match your invitation/announcement
Printing address labels
Affix attractive "Invitation" postage with a single stamp
Complete professional assembly
We mail from beautiful Seattle, Washington, by the sea.
If we are mailing for you, send us your mailing list in MS Word or MS Excel in this format:
Column 1 – Name,
Column 2 – Street Address,
Column 3 – Address 2 (optional),
Column 4 – City, State and Zip Code
Column 5 – Country (outside of USA only)
E-mail your guest list to message@invitationinabottle.com in our format after placing your order. You may download our forms here:
Download our Excel template here
Download our Word template here
Save the file to your computer.
Then, fill in all of the fields exactly as you would like them to appear when your labels are printed. (e.g. if you want the guests' name to show as Mr. and Mrs. Smith, you would type Mr. and Mrs. Smith in the name field. Once you have completed filling out the form, re-save it to your computer with a new file name. Then, send us an email referencing your order number and attach that address list file.

After placing your order, e-mail your guest list to us at message@invitationinabottle.com.
When we receive your list, we will prepare your personalized labels for you, like this!